Xandr Media Expands Digital Talent
Xandr Media Expands Digital Talent and Cross-Screen Capabilities
AT&T's Advanced TV Advertising Business Doubles Down on Digital Expertise, Hires Seasoned Agency Executive Jay Askinasi
New York, New York – Feb. 5, 2019 – Xandr, AT&T's advertising company that helps advertisers and publishers find and reach audiences at scale in trusted, premium content environments, today announced an expansion of its addressable and audience-based advertising business, Xandr Media.
Xandr Media, previously named AT&T AdWorks, represents the next phase of AT&T's addressable TV advertising business, led by Rick Welday, President of Xandr Media. The team is growing its talent and expertise to meet the evolving needs of advertisers and agencies.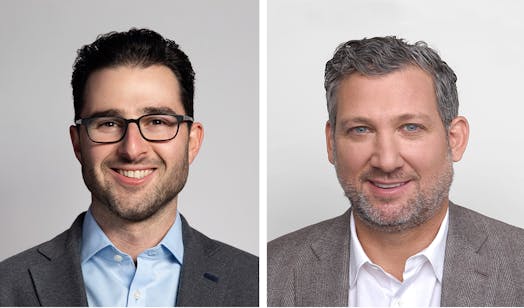 As part of its effort to unify addressable TV advertising sales with channels like connected TV and digital video to create simplicity for advertisers, Xandr has hired longtime agency veteran Jay Askinasi as Vice President, Head of agency and digital partnerships, Xandr Media.
Askinasi will report to Jason Brown, Senior Vice President and Head of Advertising Sales Partnerships for Xandr Media.
"Jay has vast experience with agencies, ad tech and cross-screen video sales, which is the perfect fit for Xandr and our go-to-market approach," Brown said. "While Xandr already has the most scaled addressable TV footprint in the business, we've changed the way we go to market to reach TV viewers across new channels like TV Everywhere, streaming services like DIRECTV NOW and new AT&T platforms like WatchTV, for both regional and national advertisers alike."
Askinasi is responsible for overseeing holistic, agency go-to-market sales and strategy for Xandr Media. Prior to joining Xandr, Askinasi was most recently global president of Publicis Media, where he oversaw investment solutions, including the RUN programmatic platform, acquired by Publicis Groupe in 2014. Askinasi's experience structuring both digital and programmatic deals at the agency-level will prove valuable as Xandr Media works to execute new holding company agreements.
In addition to Askinasi, Xandr is recruiting talent across four key pillars representing business priorities for the company, including: agency and digital sales, industry sales, portfolio sales and regional sales.
"We have organized ourselves to offer a holistic buy-side offering under one roof, including everything from addressable TV to digital and programmatic, which is the way the marketer wants to buy," Askinasi added. "Increasingly, holding companies make a number of investment decisions for their operating agencies, so we want to support our agency and brand clients in the way they're organizationally aligned."
As video and TV increasingly converge and viewership becomes more fragmented, Xandr is creating a simplified solution for marketers to reach their audience multiscreen and drive results.
Xandr is made up of three business units: Xandr Media, its advanced TV and addressable solutions business; Xandr Data, its consumer insights and analytics business; and AppNexus, its advertising platform.
About Xandr
Xandr is creating a better solution for advertisers and publishers to find and reach specific audiences at scale in trusted, premium content environments. As a current leader in advanced TV advertising with the one of the best technology platforms, AppNexus—we help advertisers deliver the right message, at the right time, on almost any device. We are rooted in a tradition of responsible data usage. For more than 140 years, AT&T has used data and technology to inform and improve the customer experience.
Press Contact:
Kelly Liyakasa, Xandr
[email protected]
347-224-1096